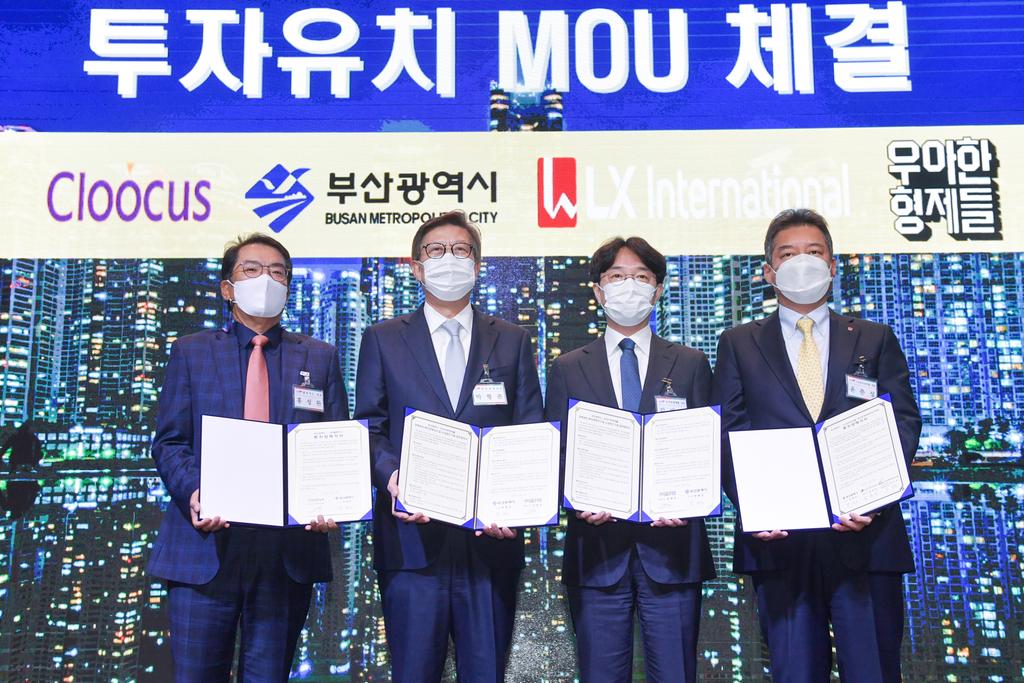 BJFEZ • Busan Metropolitan City • LX International
Investment MOU for the Logistics Center of LX International
---
LX International plans to...
▶ Invest $230 mil. dollars(USD)
▶ Open eco-friendly logistics center in Jan. 2025
▶ Create 1,500+ jobs
---
Busan-Jinhae Free Economic Zone (BJFEZ) Authority signed an investment memorandum of understanding (MOU) with the Busan City government and LX International to establish an eco-freindly logistics center of LX International.
LX International, established in May this year by the equity spinoff of LG, plans to invest a total of 230 mil. dollars(USD) for its new Logistics Center in the International Logistics City of BJFEZ.