|BJFEZ at|
KGCCI Economic Outlook Busan 2022
---
Date| May 11, 2022(Wed)
Time| 5.30.PM - 8.30.PM
Venue| Shilla Stay Seobusan, Ballroom 1
Language| English
Speakers
◆ Prof. Dr. Chin- Sung Dury Chung
| German Honorary Consul in Busan
◆ H.E. Michael Reiffenstuel
| German Ambassador to South Korea
◆ Mr. Frank Robaschik
| Director/Correspondent Korea at Germany Trade and Invest (GTAI)
---
BJFEZ participated in KGCCI Economic Outlook Busan 2022, hosted by KGCCI(Korean-German Chamber of Commerce and Industry). The conference took place in Shilla Stay Seobusan, one of BJFEZ's tenants in Myeongji International City.
KGCCI, which has approximately 450 corporate members, has been building economic relations between Korea and Germany since its establishment in 1981. It is the second-largest foreign Chamber of Commerce in Korea.
The executives and officials of KGCCI's corporate members and German companies in Korea joined the event. H.E Michael Reiffenstuel, German Ambassador to South Korea, and Mr. Frank Robaschik, Representative Correspondent at Germany Trade and Invest in Korea, shared their insights and expectations regarding political and economic developments of German-Korean business relations.
After the session, a networking dinner was followed to build and strengthen the ties among German corporates in Korea and KGCCI's corporate members.

---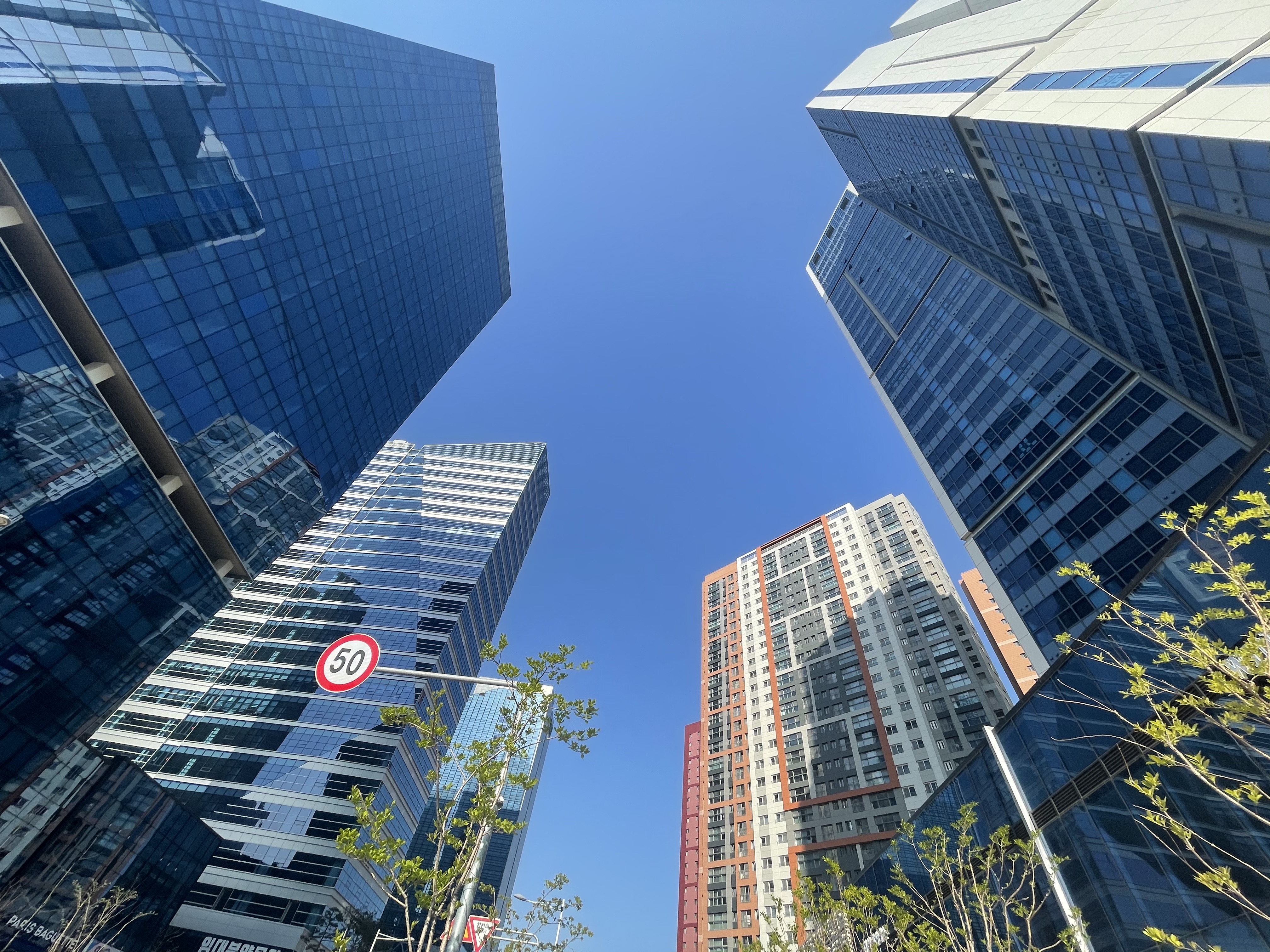 Myeongji International City
---
Myeongji International City is the area designed and developed to provide the best environment for international business and living for Foreign/Foreign-Invested Companies and their employees.
◆ International Business
◆ R&D Centers
◆ Hotel & Convention
◆ International Educational/Medical Institutions
◆ Eco-Friendly Residential Area