What is Foreign Investment Zone(FIZ)?
Foreign Investment Zone(FIZ) refers to a designated area dedicated to provide the best business and living environment for foreign-invested companies. FIZ guarantees flexible business activities by offering various benefits such as tax reduction/exemption and low lease expenses and alleviating regulations.
Occupancy Requirements
100% foreign-owned company
or Joint venture with over 30% of foreign investment
Limit on Occupancy
Factory construction area should satisfy the standard area ratio of a factory of the relevant category of manufacturing business (12 percent or higher) and the limit on lease area for each company should be at least equivalent to the land price. In short, the limit on occupancy is related to the amount of funds to be invested by the size of the area where the foreign-invested company intends to move into.
Type of Business Eligible for FIZs of BJFEZ
Shipbuilding
Auto
Machinery
Electronics
Incentives
Tax Incentives
Site Support
Cash Grant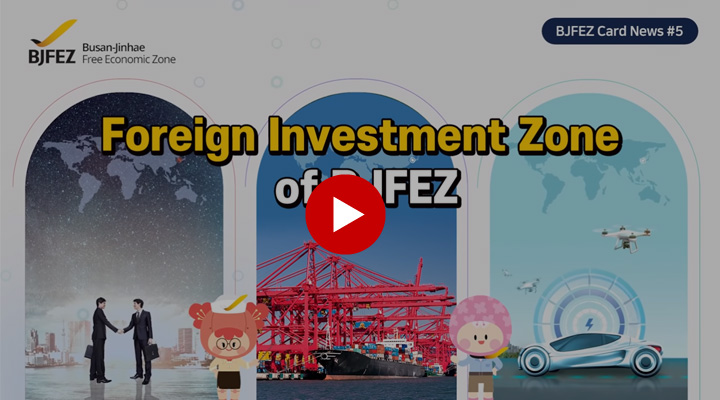 BJFEZ's Incentives for Foreign-Invested Company!
watch more