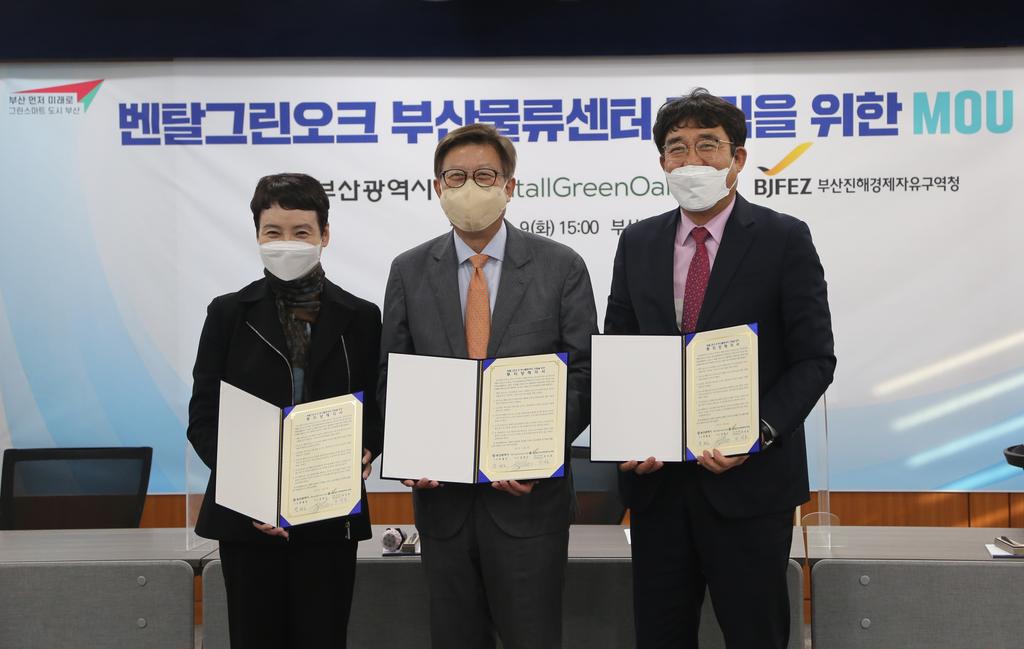 BJFEZ • Busan Metropolitan City • BentallGreenOak
Investment MOU for the Logistics Center of BentallGreenOak
---
BentallGreenOak plans to...
▶ Invest $289 mil. dollars(USD)
▶ Build a 3rd Party Logistics Center in 2024
▶ Create 770+ jobs
---
The Busan-Jinhae Free Economic Zone Authority signed a Memorandum of Understanding(MOU) with BentallGreenOak and Busan Metropolitan City for the construction of BGO Busan Logistics Center.
BentallGreenOak(BGO) is a global real estate asset management company based in the United States and is actively investing and developing real estate in South Korea such as logistics centers and offices.
While most of the large domestic logistics centers are in/near Seoul metropolitan area where the nation's population is concentrated, investment in major regional bases is essential to expand service areas.
With the signing of this MOU, BentallGreenOak will invest $289 mil. dollars(USD) including foreign investment of $68.6 mil. dollars(USD). BGO will build two advanced logistics centers on a 45,078m² site and become distribution/logistics hub for southeast region.
BGO Busan Logistics Center is expected to be opened in 2024 and create over 770 jobs.